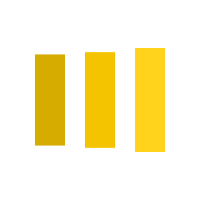 The Tonic Pay It Forward campaign was set up in direct response to the growing levels of hunger and food insecurity in the UK. 
It's in such juxtaposition to the abundant hospitality scene we are fortunately immersed in, and at Tonic we are compelled to try and make a positive change.
An intrinsic part of our work is to book in media and influencers to experience brilliant meals at our clients' venues, on the house, and we're very often fortunate to enjoy this hospitality ourselves.
The Tonic Pay It Forward format is simple: every complimentary meal given-to or facilitated-by Tonic since 22 October 2020 has been matched by donating a meal to someone hungry, and we pledge that it will forever remain an integral part of our business. We have huge ambitions for this - we want to raise as much money as possible and to connect the disparate food experiences in London and beyond.
To date we have paid forward over 1,000* meals to people in need, with a total donation of £2,595 so far - this is just the start. 
Such is the power of our community, and the calibre of people and companies we partner with that alongside our donations many clients, journalists and friends have been energised by the initiative and joined us too. To all of you committed to creating positive change too, we're proud to have you alongside us.
So far, we have raised funds for The Trussell Trust who "support a nationwide network of food banks and together we provide emergency food and support to people locked in poverty, and campaign for change to end the need for food banks in the UK".
From January 2021 onwards, we will be raising money for Magic Breakfast who help to ensure that around 167,000 children have access to a healthy breakfast every school day. For each booking we make for two, we will donate £3.40 - the equivalent of 10 breakfasts. 
Please consider joining us and sign up to take part here.
Or skip straight to making a donation here.
* 1,038 meals donated to cover the period of the 22nd October 2020 to 4th January 2021. Tonic donated £2.50 per meal, making the total donated to date by Tonic alone £2,595.